Celebrating life!
We love to celebrate life, to give thanks to God in everything. Let everything and everyone that has breath praise the Lord! There are a few significant moments that stand out like birth, marriage and even death – these are times when it is important for us to meet together, celebrate and be thankful.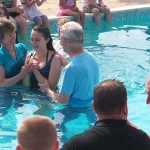 Baptisms at Kingsland Church in Colchester
Kingsland Church in Colchester is full of young families and we love it when they have babies! Right through a pregnancy other young mums and the wider church family are here to support and encourage as the arrival of the new baby is anticipated. When the child is born we encourage parents to bring their new child to church for a Dedication Service. This is usually part of our Sunday morning worship and is a part of the service when the parents and family come forward to introduce their baby and to say 'thank you' to our Heavenly Father for the gift of their child. Parents often choose a name with a particular meaning and it's great to be able to share the reasons for a particular name. As a church family we pray together for the child and family.
Baptism in Kingsland is an entirely wet affair! Lots of water and lots of God! We believe in adult baptism by full immersion. That is taking a public step of faith to say you are a follower of Jesus and declare it through baptism. Neil has baptized scores of people at Kingsland, "We don't have a pool big enough at the church in Colchester to do baptisms, so we usually wait for good, warm weather, and then use the biggest pool that we can find! This usually means that we get a great picnic, a swim and afternoon relaxing by the pool afterwards which is an added bonus!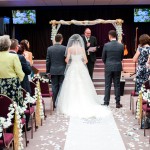 Getting married in Colchester
Kingsland Church in Colchester is licensed for marriages and in the spirit of our independent tradition we encourage couples to make it really personal and write their own services and vows to reflect their Christian faith. Of course it has to include the legal parts of the marriage service, but the best weddings here in Kingsland are those where we can really worship God and celebrate together joyfully.
Neil conducts most of our weddings. "They vary hugely, from very formal affairs to completely relaxed and easy going, it so depends on the couple and how they want to express their spirituality and share their joy in the presence of God. It's not about having a 'perfect day'; it's about getting married and making your promises before God and in the company of your best friends."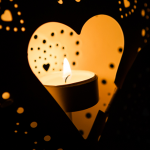 Funerals at Kingsland Church in Colchester
Funerals at Kingsland are a mixture of sadness, reflection and an expression of our hope and expectation of heaven. In grieving together we can ask difficult questions and share feelings of bereavement that we experience in loosing someone we love, but we can also celebrate the life that has been lived and joy that has been in the past. We rejoice that death isn't the final chapter because of Jesus. The best funerals are for those who have lived long with faith and faithfulness where we are confident of a great reward and a strong welcome into glory and the presence of Jesus.