Worship at Kingsland is lively and vibrant, reflecting the background of our congregations. We are a community of faith, led by the Holy Spirit and growing in our relationship with God as we express our love for Jesus in all we do. We love to worship in word, song and creative arts. Let's adventure together in worship to Father, Son and Holy Spirit.
Skool of Worship
Everyone here is encouraged to use their gifts and given the freedom to develop; young or old, it doesn't matter. Our school of worship is for children who are proficient in their instrument and want use that talent for God in the context of worship music. Rob Buckingham leads the Skool of Worship, a term long series teaching the children how to work together as a team and the skill of playing as part of a worship band. Many of the children who have been inspired through the School of Worship continue on to be part of the regular music teams leading our congregations.
If you play an instrument to a good standard, contact Rob about the next Skool of Worship.
Cake and Jam
A training evening for newcomers to the worship ministry at Kingsland. If you have been around at Kingsland for around 6 months and want to explore the worship ministry here then come along to "Cake and Jam" where we eat cake together, learn some of the values and then "jam" together as a band. Contact Rob for more details.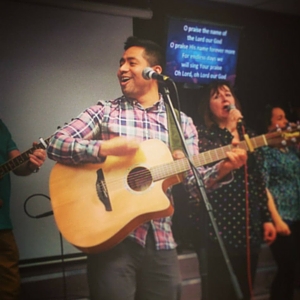 Worship ministry training in Europe
Kingsland Church works with a number of churches and groups in Europe to encourage and support their ministry through prayer, worship training and regular exchange visits.