Sunday evenings at Kingsland
Come early at 6.15pm to grab a coffee in Kings Cafe, meet new friends and be part of this lively community.
Our evening services aim to be a mix of enthusiastic worship, inspiring testimonies and practical talks. God is always at work as we try and give opportunity for people to share stories of how God is impacting their lives. The talks tend to follow the same themes explored in the morning services, and last about 20 minutes. After the service at around 8pm, we serve cheesy chips! It's a great time to meet new people, continue conversations and have some food. Everyone is welcome!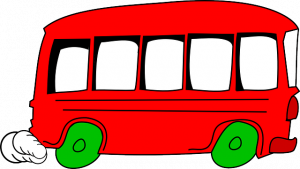 Student that needs a lift?
We offer lifts to our evening service from North Towers at 6.00pm sharp and the entrance to the B&Q carpark (opposite the quays) at 6.05pm. Please look out for Maria driving a large red bus!
Encounter
Encounter is an opportunity for us to spend an extended period of time singing and worshipping God. It happens on the second Sunday of the month at the usual time of 6.30. We do Encounter because we want to intentionally leave space to experience the power and presence of God.
Café church
On the last Sunday of each month, we do something a little different for our 6.30 service. Café church is a relaxed and informal service held in our café. The music is more stripped back, and there is always plenty of opportunity to get to know the people on your table. People are always keen to hang around after the service, so it's the only service of the month we don't head to the pub afterwards.