Kingsland Youth Generation
Performing arts with secondary School youth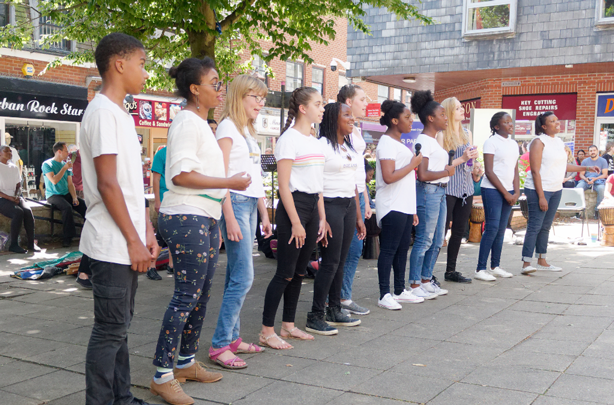 KYG grew out of the Kids Choir, and expanded to include some cool moves, drama and other art forms as well as singing.
KYG is much more than performance, its something about reflecting the creativity of God , worshipping with all that we are and following Jesus while using our gifts to serve him. Most performances are in church but we also venture on to the streets to sing or perform, normally with others in the church.
KYG meet on Saturday mornings from 10.30, all secondary school youth are welcome.